Employment Contract Template
Out of stock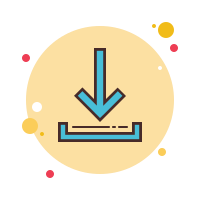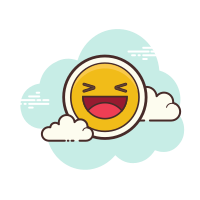 Safe checkout
So, I'm guessing you're here because you might need a contract for your new employee? Or maybe you've already got employees working for you, who don't have a contract? (One that you're happy with anyway).  

Either way, I'm glad you're here. Let me tell you a bit more about this Employment Contract Template and why this is a great investment for your business.  

WHY YOU NEED TO HAVE CONTRACTS

If things ever did go sour with your employee, or they tried to screw you over, this is the number one document that can make or break your business. It covers the following situations, and many more:

😡 Confidentiality - so they can't share your strategies and secrets

😢 Non-compete agreements - in case they get poached by your competition

💬 Clarity - to prevent misunderstandings over what they're entitled to

😈 Intellectual property – so YOU own this and not your employee

💷 Caveats - to avoid paying employees when you shouldn't have to

⚖ GDPR - so you comply with the law by getting consent to hold their data

🤔 Probation periods - just in case things don't work out 

WHAT YOU'LL GET

👉 My well-written and comprehensive job offer letter and Employment Contract Template, is instantly emailed to you in Microsoft Word format. It's 100% compliant with the laws of England and is designed to protect you and your business if things were ever to go horribly wrong. And when the law changes, and I update this template, you'll get the new version for free. 

👉 Plus, you'll get my easy-peasy instructions on how to personalise your contract, along with notes and FAQs. These explain the very important clauses and how they'll protect you – as well as how to send it your employee and what they need to do.

WHY GET THIS CONTRACT?

It's tempting to download a cheap or freebie template elsewhere. But as a smart business owner, I'm sure you know that you don't get anything good for free. Here's why this Employment Contract Template is perfect for you 👇

✅ I know you're busy, but equally I'm sure you don't want to compromise on quality. I've poured 18 years of HR experience into creating this, to offer you the BEST contract template I can. 

✅ With my easy to follow instructions, you can top and tail it in minutes to make it your own. And what's more, you can re-use it time and again as your workforce grows 👍 

✅ It's written in a language EVERYONE can understand, to eliminate all future disputes. This is to stop you and your employee signing up to something you might not really understand.

✅ As you get an updated version for free every time the law changes, this price is actually a complete steal! It works out under 50p per day, for one year. So, if you plan to be in business for a while, and have big growth plans, you're totally sorted. 

STILL NOT SURE  IT'S RIGHT FOR YOU?

I'd love to have a chat and answer any questions you have. So, feel free to book a consultation with me or drop me an email on mandy@modernhr.co.uk and I'll get straight back to you.  

The purchase of any documents, are subject to these terms.